Your Fort Lauderdale, FL Dentist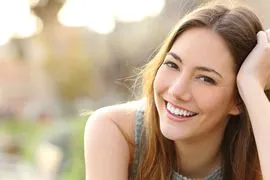 Your dentist is a crucial part of your oral health and, in turn, your general health. Though many people may believe that they should only seek dental help when they have a problem, regular dental appointments give your dentist a chance to keep your teeth healthy and decay-free. Learn more about what makes committing to seeing your dentist regularly important with David J. Erdman, DDS, PA serving the Fort Lauderdale, FL area.
How often should I see my dentist?
A patient with normal risk of tooth decay and gum disease should see their dentist every six months. However, some people who have a higher risk factor or multiple dental issues may need to see their dentist more often. Your appointment will include a physical examination where your dentist will check your teeth, mouth, and jaw for any abnormalities like decay like cavities or signs of gum disease like swollen or irritated gums.
What can David J. Erdman, DDS, PA do for me?
Dr. Erdman and his team offer a wide range of dental services, including cosmetic procedures like veneers, teeth whitening, bonding and dental implants. In addition to cosmetic dentistry, Dr. Erdman can provide you with all of the most common dental procedures like fillings, dental crowns, root canals and more. Family dentists like Dr. Erdman see patients of all ages, making scheduling appointments for the entire family easy and hassle-free.
Regular Examinations and Cleanings in Fort Lauderdale, FL
Regular dental exams and cleanings usually take under an hour. Dr. Erdman will examine your overall and oral health while looking for dental issues like cavities and gum disease. He will also assess the level of risk you have for developing tooth decay, gum disease and whether or not you need more fluoride in your oral routine. X-rays allow for a peek inside of your teeth to get a better look at them. After your examination and any necessary procedures, a dental hygienist will thoroughly clean your teeth to remove any plaque or tartar built up on them.
Are you looking for a new dentist?
Call David J. Erdman, DDS, PA at (954) 564-1605 in Fort Lauderdale, FL to learn more!